Everyone's skin is different and has its own particular set of challenges. At The Laurels Beauty Centre we have the expertise to help bring out the best in your skin. We offer a full range of facial treatments and provide consultations to recommend the perfect option for you.
Guinot Facials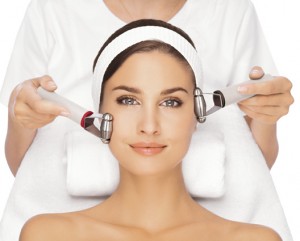 Guinot are the renowned French skincare specialists and pioneer in electrical treatments. We offer a full range of treatments to improve the appearance of your skin.
From Hydradermie – The Star Treatment that provides a radiant glow, to Hydradermie Lift , a treatment that provides an "immediate lift", toning and smoothing the skin, we provide a range of Guinot facials to suit your needs.
With products for both day and night, every aspect of your skins' health is cared for. What's more, as well as providing excellent results Guinot use paraben-free formulas and don't test their products on animals, making them a favourite at The Laurels.
Sothys Facials
At the forefront of luxury skincare treatment for the past 70-years, this brand has created a range of products and treatments that help your skin retain its natural radiance, softness, tone and water balance.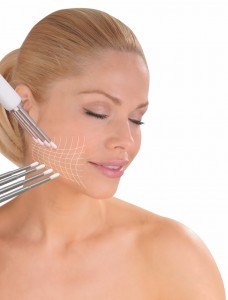 CACI Facials
CACI have a reputation for being the leading non-surgical beauty innovators in the industry with experience that spans two decades. The dramatic results achieved using their technology has attracted a celebrity following for good reason. If you're looking for visible results and want to prevent the loss of muscle tone in your face, CACI is the right choice for you. The Laurels offer a range of facials by CACI including Hydratone, Non-Surgical Facelift and their Jowl Lift treatment, which lifts and firms facial contours without being invasive.
Crystal Clear Microdermabrasion 
We offer Crystal Clear Microdermabrasion – a safe and controlled method of skin resurfacing by gently exfoliating the outer layers of skin.
This is an effective treatment for a multitude of skin types; ageing skin, lines & wrinkles, open pores, blackheads, pigmentation, blemish scars, acne scars, stretch marks and more.
Visible results are evident even after the very first treatment though we recommend a course of treatments for more problematic skin concerns.