Manicures
Are your nails dry, brittle, normal, or damaged? At The Laurels we know that identifying your nail type is the key to getting great results. We will help you determine what your nail type is and then guide you towards the ideal treatment for you.
We advocate the use of Jessica – a custom blended line for nails that can actually stop them breaking, chipping and peeling because of its unique flexiseal™ formulations. It gives you nails that are hard and strong on the outside but flexible and resilient on the inside – just like nature intended.
Pedicures
Experience a luxurious full 1-hour pedicure treatment using ZenSpa products.
Nail Extensions
You can make a statement with this striking treatment – nail extensions from The Laurels Beauty Centre.
We specialise in creating strong, long lasting nail extensions that feel so natural that you will forget you are wearing them. None of our products contain the harmful MMA and we do not use drills.
Gel Nails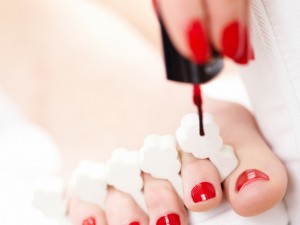 We offer:
Creative Acrylic Nails
Creative Acrylic Nail Re-balance
Jessica Geleration Gels
Bio – Sculpture Overlays
Infills
Express Nails
Shellac
Jessica Geleration Gels
Geleration is a soak off, chip resistant gel polish incorporating the beauty of Jessica nail polish with the strength of a gel. Jessica Geleration is flawlessly dry in seconds with no smudging. It offers a long lasting protection for the nails allowing them to grow whilst always looking immaculate.